You Have Kitchen….
Here in the video, we look at some basic mistakes made by many athletes AND coaches.
Just having the tools e.g. Barbell, kettlebell, dumbbells etc. doesn't make you an expert strength coach.
Just because you have a kitchen, doesn't make you a 5 star chef.
Find or become the expert
Find an expert strength coach to teach you all the basics of what you want to learn. Do some research, it will be worth it. There are so many small nuances to lifting and your coach should know them. Here's one example.
The Bench Press:
Where do I put my feet, and why?
How do I arch my back and why do I do that?
When I do arch, my back hurts, how can I fix that?
How wide is my grip on the bar and why?
Where does the bar touch my body and why?
What groove does the bar travel and why?
How fast or slow should I move the bar and why?
What position are my wrists in and why?
etc etc etc
As you can see, just for one exercise there are so many small considerations. Then you need to know why you are doing it that way. It can get confusing. How do I learn all this?
First off, an expert strength coach can ALWAYS give you a why. I tell my guys that if I ever tell them to do something and I can't give them a good reason as to "why" we are doing it, then sack me as their coach there and then. I must always have a WHY to my programming.
Putting yourself in the hands of a coach is no small decision. Choose wisely. It took me 6 months prep and 3 x 10 hour days of intense coaching to sit my StrongFirst certificate level 1 kettlebell (SFG). It's the same for the StrongFirst barbell (SFL), and the Bodyweight (SFB) certifications. I FAILED my first attempt at my Kettlebell certificate.
However, you can "buy" level 1 and 2 kettlebell certifications from other providers over a 2 day period and call yourself a level 2 coach. To the un-educated, you probably would go with the level 2 coach right? Yet, all StrongFirst Coaches put in 6 months more work preparing, sat 20 hours more instruction and then underwent rigorous scrutiny in my testing just to get the level 1. Go figure.
Ask questions from your potential coach, because just like an average chef probably adds things for no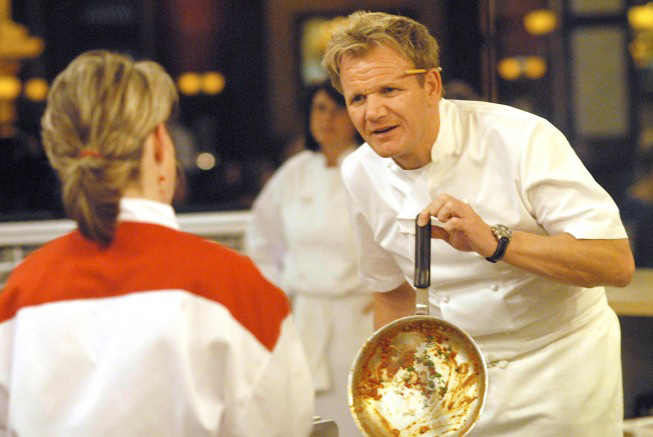 particular reason, a 5 star chef will have a very clear WHY.
Learn and apply
If you are a Coach, get onto the StrongFirst certifications and become an expert strength coach.
If you want to find an expert coach, get onto the StrongFirst website and find a coach in your area.
Want to learn how to move properly and safely while getting great results?
Apply HERE for one of our Alpha Groups at MOJO STRENGTH
Get coached by the coaches who have put in the time and the effort to becoming experts in their field.
Now get into the gym, out on the beach or in the park and move my friend. Live life, love life.
Fit, Strong and Powerful!
Peter Bolsius

Head Strength Coach
Matraville Sydney
More Information About You Have a Kitchen, Doesn't Make You a 5 Star Chef
For more information about You Have a Kitchen, Doesn't Make You a 5 Star Chef, or any other fitness related questions you might have please get in touch.