CAUTION: This post comes from the heart and when I really get fired up and emotional about something, the expletives fly. So be warned.
Fitness training is fucked up at the moment – that's why I have gone and done something to fix it.
Many people I have spoken to have been asking me where they can get quality fitness classes without the bullshit. Is this something you have been looking for?
The internet is full of bullshit advice and stupid ideas, and because of this, confusion and attention to trivial details have become common place.
"Should I lift with palms in or slightly wider than shoulder width?" "Whatever works for you, just fucking lift it!"
That's why we have created the "Alpha Projects!" for people living in the Kingsford area.
Old School Strength Training classes for everyone
The latest round of Alpha Projects (both male & female) have kicked off at Mojo Strength over the last few weeks and I am EXCITED!!
I LOVE these projects. They make me come alive! I see people transform in front of my eyes and their fitness levels skyrocket.
What are The Alpha Projects? A project is a group of 9 males (Alpha Male Project) or 9 Females (Alpha Female Project) who work in a group to become the best version of themselves they possibly can.
These projects are about going back to the Old School. Dropping the trivial nonsense and getting into challenging yourself, breaking personal records and doing things you never thought you could.
It's about the training, it's about the camaraderie within the group, the encouragement everyone gives and gets and the challenges everyone gets to do. We dump the BS and get down to real basics. Stuff we were meant to do. The things we were born to do!
See how Noel's fitness, mindset and life has changed:
Group fitness needs to get real!
We live in a sedentary society where we are handed everything – Fuck, we drink water out of plastic bottles!
Primally, we used to go out and hunt down wild animals, kill them with our bare hands and carry them many kilometres through the jungle back to camp. (No, we don't do that as part of our fitness training)
We used to go searching for water, nuts, seeds and berries and then take that back to camp too. Everything has become just too easy. These days it's too easy.  Go to Kingsford Macca's when you're hungry. Too easy, makes us SOFT!
We need to challenge ourselves to do better, we need to challenge ourselves to lift more, to carry farther, to push harder and be mentally stronger!
The Alpha Project brings fitness ideas back to basics
The Alpha Projects take people back to what we should be doing and everyone loves it!! We train basic to get stronger, we push and pull long distances to get our fitness back. We step out of the comfort zone.
"Wow, are these guys athletes?" "Superhuman?" – No, just bunch of ordinary people doing the extra-ordinary.
Once a week we put up a challenge to complete for all our Alphas. Pull a heavy tyre, push a super heavy sled, carry steel beams or water-filled kegs for 100s of metres.
We do a 100 reps of something. We challenge ourselves. Anything can be a challenge. This will never be easy!
It challenges us to dig deep, to dig really deep and take us back to our primal times. It challenges physically and mentally to make us a stronger person in all senses. To get results, you need to keep things simple.
The Alpha Projects Three Fundamentals to Success
1) Get stronger in the Squat, Deadlift, in a Push, a Pull, carry something heavy for distance and try to move around on the ground as much as you can, roll, crawl.
2) Make sure you eat really simple stuff that doesn't get made in a factory. If it shits or grows in the ground it's probably good to eat. Forget about getting takeout in Kingsford tonight!
3) Ditch the scales and forget about much you weigh, instead concentrate on getting better at the lifts mentioned in rule 1 and creating real food as in rule 2.
Did you push more weight than last week? that's a positive! Instead of worrying about weighing more on the scale than last week because you have your period. This will put you down.
Concentrate on the things you have control over. The rest will look after itself.
Looking for a Strength & Fitness plan with REAL results In Kingsford?
If you need help setting and achieving your fitness goals contact the team at Mojo Strength. 
We help people move well, lift heavy, be awesome. No BS, just results.
Apply NOW. Start today!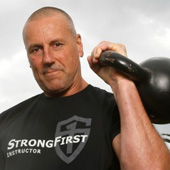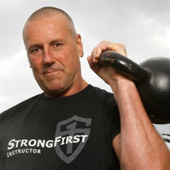 Peter Bolsius SFG1
Owner & Founder Mojo Strength Sydney & The Alpha Project