Peter Bolsius | Head Strength & Conditioning Coach Matraville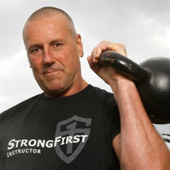 My name is Peter Bolsius.
I'm the Head Strength & Conditioning Coach at Mojo Strength, Matraville Eastern Suburbs Sydney .
I am one of only 2 StrongFirst Certified Instructors in Sydney.


30 Years of Strength & Conditioning Coaching
I'm 53 years old and I have been training others in this industry since I was 24. (Nearly 30 years in the game!)
In that time, I've done thousands of hours of 1:1 personal and small group training sessions.
You could say I've been around the block a few times.
Train With Me, Peter Bolsius
I've taken guys and gals just like you, many times, and transformed them from "Weak to Beast" in no time!
Take action and jump on board with me today with 7 days of FREE SMALL GROUP PERSONAL TRAINING!
Forever Strong,
Peter Bolsius.
Mojo Strength | Head Strength and Condition Coach.
P.S. Drop me a line or ask me a question here.