Started a new exercise plan and looking to smash your goals? Nutrition makes up a huge part of this, and if you aren't keeping your food intake in check you won't see the results you're after. Let me show you the difference keeping a food journal makes, and how it will help you.
An exercise plan is useless if you're not eating the right food
One of the best things you can do to either lose or gain weight is keep a food diary. I make sure all the guys at the Alpha Male Project use one. It allows you to see what and how much you are eating, as well as when (what times). It also helps to keep yourself accountable because you don't want to write in things you know you shouldn't be eating (but do enter them anyway so you keep track!)
This is what I do:
Enter a time e.g 5.30 am
What / how much I eat e.g 1.5 cups rolled oats, 1 banana, 1.5 scoops 180 protein, cinnamon, 1 cup skim milk or water.
This goes on all day everyday. I can keep track of how I feel, what days are high carb days, what are low carb days, what my energy levels are like and what works for me.
You don't need a huge diary, something you can slip in your bag or carry easily is good. Update it after every meal, or you can just make sure you enter everything every evening before bed. Be disciplined! I promise this will help you get the best results from your exercise plan, and make you eat better.
Be consistent with your food diary
If you fall "off the wagon" with too many cheat meals or a binge, just find the best page entry in your diary and imitate it. Then when you have 6 or 7 really good and varied entries, you will have a great template to base your eating plan around.
If you must eat something sweet, at least make it something that's not full of shit. Check out Tina's recipe video for paleo chocolate brownies below for inspiration:
The beauty of the food diary is if something is working, you will see exactly what you are doing right. If gains from your exercise plan stop you can modify it slightly to get them going again.
A food diary will assist with your exercise plan
At Mojo Strength, near Botany, I encourage everyone to keep a food diary specifically to make things easier when adjusting to keep the gains (or losses) coming. You can also add what cardio you are doing and adjust that.
For instance; if you are eating great and doing 3 x 30 min cardio sessions a week, up all 3 sessions to 40 minutes and you have an extra 30 minutes of cardio a week! You can drop some carbs from 1 meal a day e.g 50gram per meal and that would be 350 grams less carbs a week.
If you aren't gaining enough weight, you could increase carbs by 20 grams per meal or add a high day. How are you going to know how much to increase or decrease by for your exercise plan if you don't know how much you are eating now?
Make your hard work pay off…
It is a bit of work keeping a diary, but really it's only 2-3 minutes a day of work? Just be consistent and it will help you with your exercise plan.
So kiddies, grab that little diary and start recording because if you ever come in to see our nutrition advisor she will ask you to keep one so she can see what you are eating.
Take action, change your life today!
Looking for help with your nutrition and exercise plan with REAL results near Botany?
If you need help setting and achieving your goals contact the team at Mojo Strength. 
We help people move well, lift heavy, be awesome.
Perfect for those that live locally, including those in Botany.
Thanks for reading.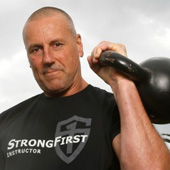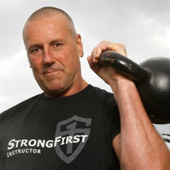 Peter Bolsius SFG1
Owner & Founder Mojo Strength Sydney & The Alpha Project
More Information About New Exercise Plan? A Food Diary is a Must!
For more information about New Exercise Plan? A Food Diary is a Must!, or any other fitness related questions you might have please get in touch.