Apply to Become an Alpha Female Now
We're searching for Sydney's most deserving 30-65 year old women who are looking to claw back their health, mindset and life. Enter your valid details and click the button below to see if you qualify for next Alpha Female Project at Mojo Strength. A 12-week challenge. Only 6 spots available!
Your Information is 100% secure and we promise to not spam you.
Take action. Get fit and mobile AGAIN!
You should be ALPHA STRONG at any age.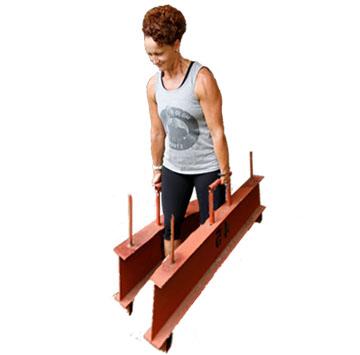 Important Info
Next Class Intake:

For: Women aged 30-65
When: 6pm Monday, Wednesday and Friday
Location: Mojo Strength Gym Matraville
What Members Get if Accepted?
In-depth skill and strength learning
12 weeks of training mapped out
Body Matrix Scans (chart your fat-loss and muscle gains)
Access nutritional programming by our Nutrition Coach
Comradery and encouragement from your teammates, whatever your goals and without judgement.
End of Challenge Power Test with Presentation BBQ (trophies and exclusive gear)
100% money back guarantee* (If you follow what we say, turn up and train hard and still don't get results, you'll be refunded). Seriously, what have you got to lose?
About Your Coach
Your coach Peter Bolsius is one of just 2 StrongFirst Certified Instructors in Sydney.
With over 30 years experience he's transformed many from "Weak to Beast" in no time at all!
As liked by 500+ People on Facebook
What are people saying?
Featured Articles

Jeanine
Alpha Female
I love the diversity of it. It challenges you in all aspects. And Peter is the best coach you can have!

Nat
Alpha Female
I've been coming here for 6 months. I like that I get pushed to my boundaries and I'm getting fitter.

Claire
Alpha Female
I signed up to the Alpha Female Project and it was by far one of the best experiences I ever had. It was so much fun to be doing it as a crew. We supported and cheered each other on both in and outside the gym. Definitely couldn't do it without the amazing trainer Peter!