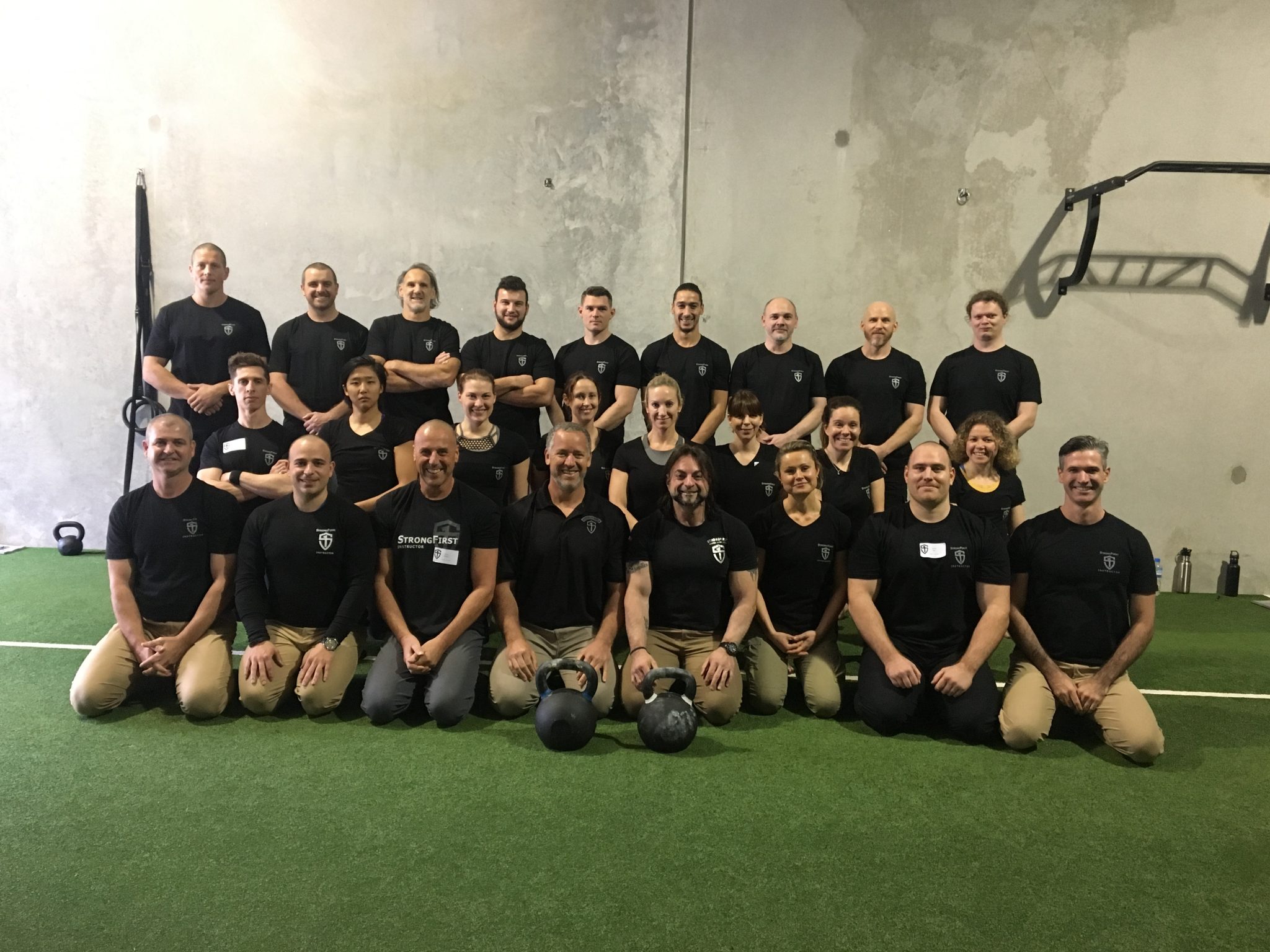 1 Day to Go
I'm here in Vicenza, A little under 24 hours till the Italian StrongFirst Instructor Cert kicks off.
I am excited.
I've got a list of tips and also what to bring on game day for you.
Training over the last 2 weeks has been swings and presses or get-ups with the 28kg bell. Really easy.
I left the bell with my mate in Turin, he has a gym. No point me taking it any further.
The last week before the Cert is rest time. Maybe some movement flows, but if you haven't done the work now, then a week out won't make any difference.
We want to head into it fresh and ready. Unfortunately I had a cold/flu. My lungs are still congested but hey, we'll make it.
Shaun Cairns Master instructor arrived in Vicenza this afternoon. he is about 6km from where we are staying so we will probably catch up later today.
What to Bring:
Being prepared is essential. So, make sure you have these items ready. I'll throw in some tips later down the page,
2-3 T-shirts. Summer or winter you will sweat.
Deodorant. No explanation necessary …. please.
Snacks. Nuts, seeds, fruit easy to digest stuff that won't weigh you down.
Water. @ Mojo we supply water, but if you want other refreshments bring them along.
Food. Usually we go out for lunch, but if you want, bring your own and chill at the gym.
Medical tape. You might need it for your hands.They get ripped up. (see tips below next paragraph)
Rapigel (see pic) this stuff has saved many Certs. You are here for 30 + Hours. There will be pain. Animal treatment only? What? (I do not condone the use of animal products on humans) 🙂
A towel. No brainer.
An emery board (i.e. nail file) file off broken callouses before they rip off
Lots of energy and enthusiasm
These are the essentials. If you think of anything else. Bring it!
Tips:
Use chalk sparingly: Chalk creates friction and tears hands. I don't understand why guys keep going back to the chalk bowl and then complain their hands are ripped up.
Tape your hands for the snatch skills component: Save your hands for later.
Go at your own pace: During testing, go at a pace that is comfortable for you. You don't need to keep up with Speed McReed beside you. It's all about form. Except for the snatch test. There you need to move quickly, but still keep form. What I am saying is, "Don't rush your skills testing"
Chill: If you have done the work, then don't sweat. Just do what's gotta be done.
Parking: Important Friday park out on the street, Saturday + Sunday you can park inside the complex.
Are you ready? Sydney Cert is about 8 days away. WooooHoooo.
SIGN UP TO THE CERT HERE if you haven't already. If you don't feel ready, just remember you have 12 weeks after the cert to get across the line. We can help.
If you have any comments or questions, pop them below or email me directlyHERE
If I can help you with your training or you need info regarding workshops and Certs in Sydney, just let me know.
Slow n steady! Start easy, progress slowly.
If you like these posts, please comment, share them and get the word out.
Wish me luck. well… you don't need to, I've done the work, I am ready!
Thanks for reading.
More Information About Prepare For StrongFirst Kettlebell Instructor Level 1: Week 19/20: 1 day to go
For more information about Prepare For StrongFirst Kettlebell Instructor Level 1: Week 19/20: 1 day to go, or any other fitness related questions you might have please get in touch.